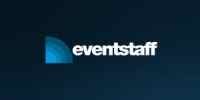 Contact Information:
Event-Staff
Unit 29
Space Business Centre
Tewkesbury Road
Cheltenham
GL51 9FL
Email yourself a copy of this job
Click here to see all adverts from Event-Staff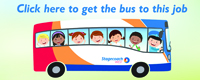 Please click here to download an application form:
If you have reason to believe this vacancy is no longer available, please click here to report it to GlosJobs.co.uk.
*Stewards for Cheltenham Gold Cup Week*
Cheltenham
Cheltenham Racecourse, Tuesday 13th to Friday 16th March (4 day fixed-term contract)
We are looking for friendly, energetic people, aged 18 and over to join our team of event stewards for the world-famous Cheltenham Festival.
The type of person that fits our team will be:
• Punctual;
• Presentable;
• Happy to engage with the general public;
• Able to work to the same high standards that we expect from our existing team.
Key Duties Include:
• Meet, greet and welcome all customers and visitors to the event in a friendly and courteous manner.
• To ensure that all customers and guests are only admitted in accordance with policies and procedures of the event.
• To provide help, information and assistance to customers and guests on request.
• Maintain our high levels of customer care at all times.
Responsibilities:
• Maintaining a clean and safe and secure environment for customers.
• Providing a first point of contact for customers and deal with enquiries and requests.
• Ensure our high level of health and safety is upheld.
You must:
• Want to work in a live events team that prides itself on providing high-quality support to our clients
• Present yourself to the highest standards of dress, appearance, attitude and interpersonal communication
• Be a fluent speaker and reader of English
Hours
We will be working from 9.30am each day for a mixture of 8-10 hour shifts (you will be guaranteed a minimum of 32 hours across the week).
You must be available to work on all 4 days of this event.
Salary
£7.50 per hour + holiday pay (wages will be paid directly into your bank on Monday 26th of March)
Staff who enjoy this event will be invited to join our permanent team, working on events across the UK throughout the Summer / Autumn season.
Not available for Raceweek? We recruit throughout the year for our events team:
As a company, we provide cycling marshals, car parking stewards, route marshals, front of house staff and safety stewards, to work on a wide range of indoor and outdoor events across Gloucestershire and predominantly the South and South West Regions.
We offer event work on a zero-hours basis, meaning you won't be working a fixed number of hours from week to week. This offers an excellent opportunity for you to be entirely flexible and plan your shifts around other work commitments, university or childcare. All available shifts will be posted on our online calendar, and you will be responsible for selecting the shifts that you want to do.
Salary
NMW plus holiday pay per hour, with higher rates for experienced stewards and supervisors.
To apply please download our application form from the link in the side notes and when completed please email it by clicking on the Apply Now button.
Newsletter
To sign up up for GlosJobs weekly newsletter, please click here.