Career Tips – Planning your job search
There are a variety of reasons why people set out on their job search journey; you may have just left school or university, have been made redundant, be looking to return to work after a break or simply be looking for a new challenge.
You should treat your job search as you would any project, setting yourself some clear goals and targets. It is important that you take ownership for your search, you may be lucky but it is far more likely that you will find a job as a result of hard work and determination.
Before you start, you should ask yourself these questions and get the answers clear in your own mind:
Why do I want a job?
What type of company do I want to work for?
What sort of job am I looking for?
Do I have the skills I need for the job I want?
The answers to these might seem obvious to you, "I need the money", "I want to be a graphic designer" etc. but the clearer you can be, the more you can target yourself at the right market for you. If you're not committed to a role that you apply for, you can be sure that this will come across during the recruitment process and you will have wasted valuable time applying for the wrong job.
Once you've got the answers to these questions, you need to plan your job search:
Set your goals – be clear about the job, the company type, the location, the salary, working hours and anything else that might be important to you.
Set some targets for the month ahead – focus on things you have control over so these may be to have your template CV ready by the end of the first week, to have contacted 10 agencies within the first two weeks, attended 5 networking meetings within the first month.
Identify your helpers – we all need resources to help us succeed. These may be practical things like access to the internet or trips to town for meetings, but it may also be moral support or someone to read over your CV or go through some questions in preparation for an interview.
Network – are you looking to work for a particular company or in a particular profession? Find out whether there are networking events that you can attend where you will have the opportunity to talk to people who may be able to support you in your search.
Identify whether you have any skills gaps – if there are then you need to identify ways in which you might be able to fill these or at least reduce them. Would some work experience be useful? Perhaps some voluntary work could give you some additional skills.
© HR Business (Cotswold) Ltd
Sponsored By...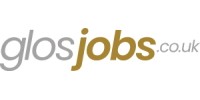 Contact Information:
GlosJobs.co.uk
The Park
Cheltenham
Glos
GL50 2SU
Email yourself a copy of this job