Career Tips – What are employers looking for?
Nowadays companies understand that they need to recruit people with the right attitude as well as the right skills, qualifications and experience. You can show that you have the right attitude by demonstrating these:
Initiative – the ability to make your own decisions and have a sense of enterprise when completing a task. Ask yourself, do you always ask others for advice or do you try to solve problems yourself first? Do you check back over what has been done before if it's a new task for you? Do you use other resources like the internet as a source of solutions? If you try to work things out for yourself this will demonstrate your initiative.

Flexibility – the ability to adapt yourself to new situations. Ask yourself, how have you learnt new skills recently? Can you demonstrate that you seek out new challenges? How do you react when asked to take on new tasks that might not be in your current Job Description? Have you been involved in projects that show your ability to adapt to new work requirements?

Going beyond expectations – the ability to go the extra mile. Ask yourself, can you show that you deliver on or before deadlines? Do you take opportunities to support others in your team when necessary? Do you volunteer for extra work or projects?

Reliability and consistency – the ability to which you can be relied upon to deliver. Ask yourself, would my colleagues say that I can be depended on to meet deadlines? Can you be relied on to turn up to work, or even meetings, on time? Do you show that you take your job seriously by being conscientious and professional at all times?

Self-development- the ability to manage your own learning. Ask yourself, do I find out new ways of working by myself? Do I read articles or website content to keep up to date with new practices? Can I demonstrate that I have gone out of my way to develop new skills, maybe through shadowing people in other departments or volunteering?
The ability to demonstrate these qualities to a prospective employer will make you much more attractive as a future employee and will make you stand out from other candidates.
Copyright © 2012 HR Business
Sponsored By...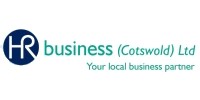 Contact Information:
HR Business (Cotswold) Ltd
Halt Studio, Quarry Bridge Works
80 Chesterton Lane
Cirencester
Glos
GL7 1YD
Tel: 01285 651433
Mobile: 07738 962223
Email yourself a copy of this job
Click here to see all adverts from HR Business (Cotswold) Ltd