Job Details

Click here to receive a daily email with new jobs from the 'Apprentices and Trainees ' category?
(If you are already using this service but have been logged out, simply click here, re-enter your details and we'll email you a login link.)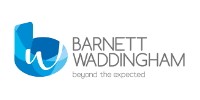 Contact Information:
Barnett Waddingham Actuaries and Consultants Ltd
St James's House
St James's Square
Cheltenham
GL50 3PR
Tel: 01242 538500

Click here to see all adverts from Barnett Waddingham Actuaries and Consultants Ltd
If you have reason to believe this job is out of date, please let us know.
This job has now expired. Please do not apply for this position.
Client Support Apprentice - 47309
Cheltenham
Division Apprenticeships
Overview
Every day is an exciting new challenge in a Client Support role, whether you are on the phone dealing with enquiries, checking insurers' accounts, sending invoices or drafting a report. You will work in a fun but professional team with a fantastic ethos, who are always willing to help each other out.
We are proud to be a leading independent UK consultancy at the forefront of risk, pensions, investment and insurance. Each individual delivers on our shared values and our commitment to ensuring the highest levels of trust, integrity and quality.
We aim to continue our growth by recruiting talented and committed individuals that have the desire to learn and develop. We strive to employ staff who share our values and can bring special skills - enhancing the service that we provide to our clients.
Workplace Health and Wealth (WHW) has grown considerably and provides ongoing consultancy services to over 200 clients.
The Client Support role in the WHW team provides assistance to their line managers, health and wealth consultants and client relationship managers (CRMs).
Client Support functions within WHW may work on requests relating to defined contribution pension arrangements, health and protection policies and flexible benefit platforms – broadly all issues relating to workplace benefits.
Responsibilities and Duties Included:
Contacting clients and providers by telephone, email and letter
Collating information from providers and clients for reports
Checking insurer's accounts and issuing annual financial statements to clients
Administration relating to a wide and varying range of health and protection policies
Handling the administration and data which sits behind our client's flexible benefits (via our Me2 Wealth and Choices platform)
Drafting service schedules, deadlines and remuneration with clients
Delivering agreed services in accordance with agreed time schedules and budget with each allocated client
Preparing invoices for issuing to clients
Maintaining records in accordance with internal guidelines and procedures;
Keeping client files compliant
Answering relevant calls that come in from various WHW helplines
Keeping all WHW databases up to date
Support, implement and maintain Information Security procedures and activities in accordance with Barnett Waddingham's Information Security Policy
The above is intended to describe the general nature and responsibilities of the role and is not intended to be an exhaustive list of all duties or responsibilities of employees in this role.
Professional Qualifications
You will study for professional qualifications through the Chartered Institute of Insurance. The qualifications to be studied for are the Financial Services Administrator Level 3.
Training
As part of your apprenticeship you are required to attend and undertake training both internally at Barnett Waddingham and run by our appointed Training Provider, Babington. We will release you from your duties to attend such training as is reasonably required to support you to complete your apprenticeship.
Training and study time will at least make up the required off the job learning which makes up 20% of an apprentice's employed time. Off the job learning is defined as learning which is undertaken outside of the normal day-to-day working environment and leads towards the achievement of an apprenticeship. This can include training that is delivered at the apprentice's normal place of work but must not be delivered as part of their normal working duties.
Off the job training must teach new knowledge, skills and/or behaviours that will contribute to the successful achievement of an apprenticeship.
Desired Skills
Professionalism:
How you conduct yourself at work; aspects include; your personal credibility; your personal approach to change; how you demonstrate commitment and enthusiasm and your approach to communication.
Delivering Results and Continuous Improvement:
How you undertake the detail of the job; aspects include; your problem solving skills; your analytical skills, your ability to planning and organise work, your work approach to continuous improvement/ innovation and the clarity and efficiency of communication.
Working with Clients:
How you work with internal and external clients; aspects include; how you work with, manage and support your clients; how you demonstrate excellent client service; how you develop business; how you demonstrate commercial awareness and how you communicate with clients.
Team Work & Leadership:
How you support others effectively; aspects include: how you work within your team; how you lead, support and guide colleagues and how you communicate with each other to achieve successful outcomes.
Entry Requirements
Five GCSE's or equivalent at level C/4 or above, including Mathematics and English.
Values at Barnett Waddingham
Our values are important to us and we want them to be important to you too: Principled, Quality, Partnership and Respect.
Wellbeing at Barnett Waddingham
Employee wellbeing has always been important to Barnett Waddingham and we believe that wellbeing at work is about raising awareness of where issues can arise and balancing the needs of employees and the business. Our aim is to create an environment which allows individuals to be satisfied at work, be successful in what they do and enable them to achieve their full potential. We have a number of programmes to support wellbeing at Barnett Waddingham.
Diversity at Barnett Waddingham
We want to have a diverse and inclusive workforce as we believe that it will provide us with high performing teams that will be the driving force behind our continued success. An essential part of this is developing teams who give and welcome different opinions, perspectives and cultural reference; bringing a real richness in our day to day activities, which will achieve better business results, for both ourselves and for our clients. It will also enable us to access a wider talent pool without any boundaries or bias.
We define diversity and inclusion in the following ways:
Respecting differences - we recognise, respect and value individual differences, which may include gender, background, education, religion, ethnicity or perspective. It is the individual that matters and the skills they bring to our organisation.
Inclusion is about embracing these differences for the future of the company. We have created an environment where all our people feel valued and respected, where people give their best. No member of staff should feel excluded from any activity because of their own background.
Corporate Social Investment at Barnett Waddingham
As a firm, we recognise that we have an impact that goes beyond our core activities.
Our corporate social investment programme is an integral part of what we do and is focused on ensuring that our overall impact is a positive one.
Our environment - We have an obligation to reduce the impact that we have on the environment and we consider our consumption, waste, and travel to set clear improvement targets.
Sustainable development - we aim to avoid adverse social and environmental impact in our supply-chain by reducing the environmental impact from service contractors as well as purchasing products that meet recognised environmental standards.
Ethical procurement - People in our supply-chain must be treated with respect and have clear employment rights; we would not knowingly use any service contractors who contravened any such issues.
Charities and volunteering - Our employees make a valuable contribution through their volunteering - each employee is entitled to take one working day a year to volunteer for a recognised good cause. We also match any employee's personal donations or sponsorship to recognised organisations and charities.
To apply please click on the Apply Now button.
Salary: Competitive
Be the First to Apply for Jobs Like This

Newsletter
To sign up up for GlosJobs weekly newsletter, please click here.