Sponsored By...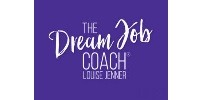 Contact Information:
The Dream Job Coach

Tel: 01452 523459
Mobile: 07766 250192
Website: Click Here
Email yourself a copy of this job
Click here to see all adverts from The Dream Job Coach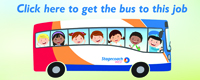 Career Tips - Impressive interviews
No one likes doing interviews – they can make even the most experienced interviewee nervous. That's why it's important to prepare well beforehand – with a little practice you can become more confident and self-assured, which will make the whole process much less painful.
Interviews can take many forms, some will be more formal than others and some may involve other tests as well as the traditional question and answer session. The more you can relax and reduce your nerves the more confident you will appear and the easier it will be.
Here are some things to think about:
An interview is a conversation – this may be with a panel of 2 or 3 others, but ultimately that's all it is.

You've already made an impression – by being chosen to be interviewed you must have already demonstrated some skills, qualities or experience that triggered their interest.

It's all in the preparation – research the company and the job again (and the interviewers if you can). What are the key skills or qualities they need? What questions would you ask if you were interviewing for this job?

Answer up – plan your responses. What are the key pieces of evidence that you are going to use? Prepare these in advance and practice what you will say.

Be a STAR – STAR stands for Situation, Task, Action, Result. When responding to questions try to focus on this as a format for the answer. It will help you plan your response and will make sure that you get across the evidence that you want to.

Dress to impress – be smart and well groomed, it's better to be too smart than not smart enough.

What's your body language saying- sit confidently and comfortably. Don't fidget, sit with your arms folded or slouch as these will give the impression that you aren't interested in the job.

Remember to breathe and smile – if you smile at people they will want to smile back. You will look more confident and relaxed and be remembered as positive and enthusiastic. Breathing slowly and calmly will slow down your responses and you will be more measured and relaxed.

It's your turn now – do prepare some questions to ask them at the end. You will look interested in the job and will show that you have given the role some thought.

Thank you and goodbye – show the panel that you've enjoyed meeting them, thank them for the opportunity and leave them with a good final impression.
Copyright © 2012 HR Business