Sponsored By...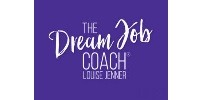 Contact Information:
The Dream Job Coach

Tel: 01452 523459
Mobile: 07766 250192
Website: Click Here
Email yourself a copy of this job
Click here to see all adverts from The Dream Job Coach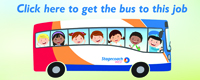 Career Tips – Stand out CV
Your CV is your first opportunity to market yourself to a company. It is vital that you create the right impression – it might be your only chance to persuade the reader to meet you. Often selectors will have to read a large pile of CVs, yours needs to stand out and get their attention.
Some tips:
Be professional – make sure you're getting the right sort of attention. Use a professional e-mail address and be clear and logical with your layout. Use bullet points and a clear font to make it easy to read. Give the file a professional name such as "Jane Roberts CV March 2012" and save it as a pdf file as this limits the risk of different system versions.

Be individual – grab the recruiter's attention with a great Personal Statement. Use this to quickly tell the reader why they should read on – make it brief, but informative and explain why you are uniquely suited to this role.

Be targeted – research the organisation and the role carefully. Direct your CV towards the skills needed for this job and highlight your most relevant experience. Add a covering letter to give more details about why you are suitable.

Be informative – your CV should be concise and to the point. An economical CV is lean, leaving out redundant information that isn't relevant to the position you're applying for.

Be positive - use action words such as developed, planned, organised, to get across what you have done in your previous roles. Be clear about achievements and responsibilities demonstrating these with examples.

Be enthusiastic – use examples that will show what a great asset you could be to this company. Show how you can use initiative, be flexible and adapt to change as these are qualities that are vital in the current climate.
Writing a CV or filling in an application is never easy. It takes time and effort to put together the evidence which will market you in the right way. Don't rush it and don't think that you can get away with using the same CV for every job that you apply for – make sure you review it every time and target your evidence appropriately.
Copyright © 2012 HR Business