Sponsored By...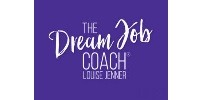 Contact Information:
The Dream Job Coach

Tel: 01452 523459
Mobile: 07766 250192
Website: Click Here
Email yourself a copy of this job
Click here to see all adverts from The Dream Job Coach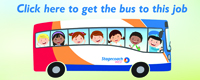 Career Tips from HRBusiness
These Career Tips have been written by Fiona Chatham of HRbusiness. Fiona is an experienced career coach and HR consultant who specialises in recruiting and developing people to fulfill their potential. Fiona helps people to gain an advantage in the current job market by supporting them in identifying suitable career paths,accurately assessing their skills and providing CV and interview advice and support.
It's important to find the right job. Most of us will spend forty to fifty years working – the right job can enhance your life. It suits the way you like to do things and reflects the person you are. The path to a satisfying career lies in knowing and using your strengths and by understanding your values. This knowledge will help you to align your career search to a role you are passionate about.
The advice on these pages is designed to help you to improve your job search skills and techniques. Having read and considered the advice, you might want to consider one to one career coaching with Fiona. Individual sessions can include tailored CV design, interview practice or a review of your career direction. More details on career coaching can be found here www.hrbusiness.co.uk , by e-mailing Fiona@hrbusiness.co.uk, or by phone on 07738 962223.
You can also follow Fiona on Twitter.