Job Details

Click here to receive a daily email with new jobs from the 'Education Consultants' category?
(If you are already using this service but have been logged out, simply click here, re-enter your details and we'll email you a login link.)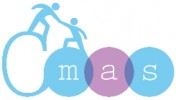 Contact Information:
Lynda Davies
CMAS GLOUCESTERSHIRE
Gloucestershire

For more information please contact Lynda Davies Lynda.Davies@communitymas.co.uk.
If you have reason to believe this job is out of date, please let us know.
This job has now expired. Please do not apply for this position.
Educational Mentor Support Worker
Work Location: Across Gloucestershire and occasionally in other counties
References: Two required
Occupational group: Alternative education, support and mentoring, tutor
Salary details: In the region of £12.50 p/h based on qualifications, experience and expertise.
Job term: Permanent
Hours: 7 hours a day, 8am until 4pm, Mon-Fri term time only
Job description and person specification
Job details
Salary: In the region of £12.50 p/h based on qualifications, experience and expertise.
Hours: Monday to Friday, 8am to 4pm, 7 hours per day, 35 hours per week, 39 weeks per year (plus 4 weeks holiday)
Contract type: full-time, permanent
Reporting to: Head of School
Introduction
CMAS successfully provides one to one education, mentoring and support tutoring to individual students across Gloucester and in other counties across the South West. As a result of this we have now been commissioned to deliver learning for young people in group settings. To this end, we use a number of premises across Gloucester to deliver small group learning activities, with an awareness of the group dynamics and context. CMAS staff remain focussed on the individual needs within the group and ensuring that learning tasks are personalised to engage each young person. We will operate safe, calm and orderly groups where learning is project focussed and delivers literacy and numeracy interventions and a personalised curriculum that develops key skills, such as problem solving, collaborative working. The curriculum will also have an emphasis on personal social education, healthy living and eating and will be delivered within a context of nurture and care and use of positive peer influence with an overall aim to enable small step changes to build into positive transformations in individual young peoples' lives.
Definition
"Mentoring is a process where a more experienced person consciously enters into a relationship with a less experienced person (who also willingly engages in that relationship) which aims to develop the less experienced partner in an agreed way. The relationship should be supportive, safe and boundaried … Part of the boundary should be an agreed time scale; an agreed way of working together; and conscious positive modelling by the mentor"
Mentoring Process
When a young person is referred to CMAS School Gloucester we support them with a mentoring support worker.

This person works with the school, parents and young person and acts as a trusted adult to work with the student. This work may be 1:1, in group or in school settings within safe and appropriate locations in the community where the young person lives. This may be a library, youth centre or church hall, for example.
Purpose of role
To provide one to one and group support for young people through a process of education support and mentoring. This to be done according to a pre-agreed plan working closely with the teaching staff and within the line management structure. Programmes will be regularly reviewed and in partnership with CMAS school, parents/carers and other professionals as appropriate. This will include daily transport of students and work in the community and in education settings, as required.
The role will include the following duties
To work with individual young people to include:
• Working in conjunction with CMAS school staff, working in one to one sessions with the young person where you will deliver and support education, mentoring or support. Support may be coaching, listening, advice, challenge, rehearsal for formal situations (meetings), practical support (e.g. how to get buses, how to prepare a healthy meal) depending on the individual circumstances and the plan in place
• Transporting students to and from learning settings and to community settings
• Working 1-2-1 or with groups of students and supporting teachers and mentors to enable young people to learn effectively and make progress across the curriculum
• Working with teaching staff in monitoring progress of students through delivery and tracking of a social emotional programme
• Working Closely with teaching staff in preparing appropriate resources to deliver in sessions and enable the young person to make progress.
• Attending meetings with the young person where required and in agreement with the line manager.
• Meeting with the young person's parent/carers when appropriate at morning pick up or drop off.
• Acting as an advocate for the young person to ensure their voice is heard
• Providing regular written feedback on all sessions appropriate to the required school system.
• Working to the CMAS staff handbook, code of conduct, risk assessments and safeguarding policy.
• Attending and engaging in supervision sessions as required.
General Duties and Responsibilities
• Help create a positive and ambitious team ethos.
• support the work of school staff.
• Be an exemplary practitioner in dealings with staff, learners, parents and outside agencies
• In liaison with the Head of school and relevant staff for Behaviour and Strengthening families, plan, coordinate and evaluate the effectiveness of Parents' Consultation
• Participate in Team Teach Positive Handling and de-escalation techniques training.
• Promote and safeguard the welfare of the children and young people that you are responsible for or come into contact with
• To work closely with other staff to ensure continuity and consistency of the CMAS School brand
• Ensure CMAS policies are adhered to
• Any other reasonable duties as requested by the Line Manager, Executive Headteacher or member of the Senior Leadership Team that is not specified in this job description
• This is not an exhaustive job description and does not intend to specify the proportion of time spent on any of the duties outlined herein. This job description will form the basis for the assessment of the performance within the context of Performance Management.

Person specification
It is difficult to define what makes a good mentoring support worker, partly because every young person is different. We look for personal qualities, skills, experience and the right attitude in our team (over and above any formal training, although often training helps to develop these things).
We require our mentoring support workers to:
• Be authentic – the mentor should not lie to the young person or pretend to be something they are not. Young people WILL see straight through it!
• Be comfortable in 1:1 situations with a wide variety of young people.
• Model positive behaviours – for example time keeping, appearance, language, a positive attitude to other professionals
• Be comfortable empowering and enabling a young person to learn – to plan and deliver creative and imaginative sessions where they can make progress in literacy, numeracy, PSHE education, healthy living and nutrition and key skills such as collaboration and problem solving.
• Be able to match learning content to a young person's ability and preferred learning methods
• Use resources, including those online to develop tools to deliver young person-centred learning.
• Be willing and confident to deliver either English or Maths at functional skills standard (or higher) where appropriate and with support from teaching staff
• Put the young person's needs at the centre of the process. At times it may be useful to remind the young person of other peoples' views and opinions, but they remain secondary.
• Reflect on the judgements they make on the young person's behaviour
• Take a real interest in the young person as a whole
• To work with groups of young people where required and agreed.
• Not view the young person as a series of problems to be solved
• Put in place boundaries in the relationship, around issues such as confidentiality and if/how they are to contact their mentor, so the young person feels secure in a safe, professional relationship
• Carry out their duty of care to the young person on any issues that affect the young person's health, safety or well being
Desirable qualities and experience
• Experience working in an educational setting is not essential but will be an advantage.
• Experience and knowledge of working within a restorative approach.
• Experience of working with young people.
• Experience of working with families.
• Experience of working within strict safeguarding procedures.
• Experience of delivering of teaching or coaching sessions.
• Experience of reporting on work.
• A specific interest or involvement in a positive activity that will be attractive to, and could be used in sessions with, appropriate young people. For example, a sports coach or artist.
All education mentoring and support workers will need their own reliable transport and be insured to use for work purposes and transport young people. This role may require significant driving with students.
For more information please see the details on the right of this advert.
To apply, please click on Apply Now to request an application form.
Closing date for applications: 5pm on 18th February 2020 - Interviews by 3rd March 2020
Be the First to Apply for Jobs Like This

Newsletter
To sign up up for GlosJobs weekly newsletter, please click here.