Sponsored By...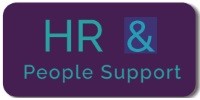 Contact Information:
HR People Support Ltd
10 Western Court
Western Road
Cheltenham
Glos
GL50 3RH
Tel: 01242 695892

Website: Click Here
Employee contracts and changes to terms and conditions of employment
Contracts of Employment
A contract of employment is an agreement between an employer and employee and is the basis of the employment relationship. The contract starts as soon as an offer of employment has been accepted. An employee starting work proves that they accept the terms and conditions offered by the employer. Most employees are legally entitled to a Written Statement of the main terms and conditions of employment within two calendar months of starting work, and in employment for at least one month. Independent contractors, freelances and employees who ordinary work outside Great Britain are not normally entitled to one. Finally, an existing contract of employment can be varied only with the agreement of both parties. So, a change in terms and conditions of employment needs to be in writing and approved by the employee.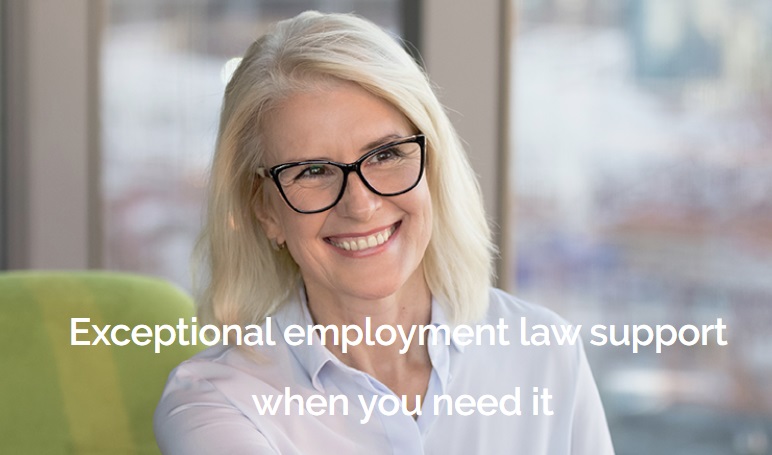 To be legally valid, the employment contract needs to be in writing and include the following information:
1. name of the employer
2. employer address
3. name of employee
4. employee address
5. start date of employment (add a continuous service date when applicable)
6. job title and a brief description of the main duties of the role (attach a job description whenever possible)
7. permanent / fixed-term or temporary position (if fixed, state the date it ends)
8. pay - how much, whether weekly or monthly, and dates when and how it will be paid.
9. hours of work - the number of hours the employee will be contracted to do in a working week, plus details of normal working hours and break time and any conditions regarding flexibility of hours.
10. holidays - annual leave entitlement, any conditions when it can be taken and what unused leave can be carried over to the next year, plus bank holiday entitlement
11. probationary period length and conditions
12. benefits – if provided, such as company car or private health insurance
13. pension - key details of the company scheme
14. location(s) where the employee will regularly work, including any outside the UK. If the employee is being taken on to work overseas for more than one month, you should outline any conditions
15. sick leave and pay details
16. periods of notice - how long beforehand an employee must tell their employer they are leaving, and how much notice the employer must give the employee if they are letting them go.
The basics to comply with employment law:
• Tell the new employee the key terms of their employment - job title, pay and any benefits, hours, place of work, start date and any probationary period. This is best done in writing. It is also best to give the employee the terms in writing before they start work to avoid any disagreements cropping up in the future.
• A contract of employment starts as soon as they accept your job offer, although it is usual for it to be subject to satisfactory references.
• Within two months of their start date, you must give the new employee their terms and conditions of employment in a Written Statement of Terms and Conditions of Employment.
Later, changes to their terms can be made, but only if employer and employee agree, or if there is a clause in the original terms which cover the alteration.

The contract of employment is made up of:
• your job offer
• the Written Statement of Terms and Conditions of Employment
• the company procedures, policies and documents referred to in the statement - for example, your disciplinary and grievance procedures
• employment laws, such as those relating to maternity rights, unfair dismissal and annual leave
• some rules which are too obvious to be written into the statement. For example, an employee will not steal from their employer.

The employment contract should include details of:
• any agreements with other staff, called collective agreements, which affect the employee's conditions of employment.
• how you will handle:
Company procedures: policies and important documents affecting an employee's employment and where these can be easily found. These might include policies on health and wellbeing, use of the internet and taking time off for family emergencies.
Absences: Say how, when and to whom the employee should report when they are off ill from work. For example, you might expect them to ring work within an hour of their normal start time.
Disciplinaries: Explain behaviour expected from employees, what is not acceptable and say who an appeal against a disciplinary decision should be raised with.
Grievances: If an employee has a problem or complaint, they need to know who it should be taken up with. You should also name the person who will deal with an appeal they might make after a grievance meeting.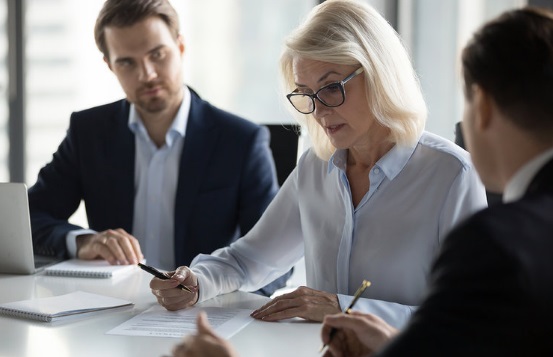 What if you need to change the contract?
Contracts can only be changed with the agreement of both the employee and the employer so the best way forward is to:
• firstly, talk to your employee(s) and try and reach an agreement
• explain the reasons behind the change - this may help them to accept your decision
• agree any changes and afterwards, put this in writing to avoid future misunderstanding
• You must also provide a written statement detailing the changes to their Written Statement of Terms and Conditions of Employment within one month of the change taking effect.
But if you can't agree to a change to your employee's contract, you have three options.
1. Impose the change, but the employee could claim for breach of contract at a civil court or for constructive dismissal or unfair deduction of wages at an employment tribunal.
2. Terminate the existing contract and offer to re-engage the employee on the new terms. If the employee has been working with you for two years (or one year if they started with you before 1 April 2012) they could claim unfair dismissal.
3. Keep talking and try to reach a compromise. You might be able to offer the employee an incentive to agree to the change.
Terms explained:
• Statutory terms: are imposed, varied or regulated by law such as the minimum statutory notice period.
• Express terms: these are terms that have been specifically mentioned, either in writing or orally, and have been agreed by both employer and employee.
• Implied terms: these are terms that are not set out in writing or agreed orally, but may be too obvious to need to be recorded. An example of this may be that the employee will not steal from the employer.
• Incorporated terms: are things that have been put into contracts from work rules or collective agreements.
About HR People Support:
We help new and growing companies by building successful foundations and offering businesses a unique HR programme, upon which they can build sound HR backup for their existing and new employees.

Help from HR People Support can:
• increase your profitability
• reduce employment tribunal costs
• improve productivity and staff retention
• comply with current legislation
• reduce disciplinary and grievance problems
• build trust with employees by improving staff communication
Why HR People Support? We can save you time, money and worry;
Clients come to us for a number of reasons...
• We have no notice periods – we have no binding contracts, so you can leave us when you need to
• Legal Requirements – comply with employment law for peace of mind
• Template Library – we can provide up to date employment law contracts, restrictive covenants, staff policies, handbooks, forms and letters etc.
• Customer Support – exceptional customer service, communication, HR and people support
• Qualified HR Staff – team are all members of CIPD and HR qualified
• Business reductions – support with possible redundancies
• Business growth – setting up procedures and HR software databases
• No HR department – little or no HR support currently in place
• HR Projects – need additional support on projects within an existing HR department
• Annual reviews – periodic reviews to make sure HR is still compliant with the annual employment law changes
• Tribunals – cases have increased since the abolishment of tribunal fees in July 2017 (when the Supreme Court ruled it unlawful to charge employee fees). We put HR support in place to help build boundaries for both employer and employees
• Avoiding fines – for unfair dismissal, discrimination or changes to contract terms and conditions
• Confidentiality – outsourced HR helps to keep employee data confidential from other members of staff
• Data protection and GDPR – helps you to become compliant and use HR best practice
Our Costs at HR People Support:
• Flexible payment options – pay as you go or fixed monthly fee for budgeting, cost effective return on investment
• Discount on upfront payments – no hidden charges, costs are always agreed up front