Useful Service

Click here to receive a daily email with new jobs from the 'Management Capacity Planning' category?
(If you are already using this service but have been logged out, simply click here, re-enter your details and we'll email you a login link.)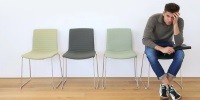 Contact Information:
720 Digital Ltd
20 Forest Rd
Coalville
Leicestershire
LE67 3SH
Email yourself a copy of this job
7 Reasons You Never Heard Back from the Recruiter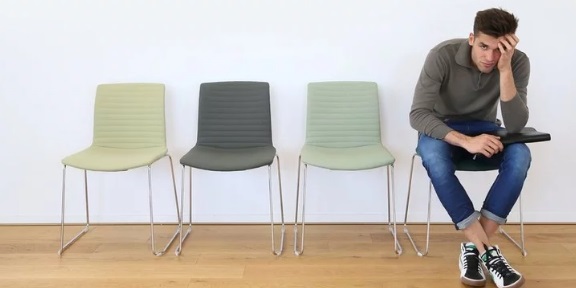 There's nothing worse – you find this dream job and it is just what you have been looking for. You have your CV ready, so you send it straight to the recruiter and wait for a response, desperately clicking refresh on your email every half an hour. No reply. Days go by then weeks and you never hear anything. It can be so disheartening. So why did you never hear back from that recruiter?
1. The company was inundated.
The online job application process makes it a lot easier to apply for jobs, but it also means that every type of job gets many more applicants than before. Way back in 2012, Starbucks said that over a 12 month period they had 65,000 jobs advertised – and receive 7.6 million applicants. And the whole process has increased since then. So a top reason that you didn't hear back from event recruitment agencies or any other type of recruiter is that you simply didn't stand out from the crowd.
2. Your CV didn't work
Sometimes your CV doesn't help you – in the above situation, it simply was too generic and didn't catch the eye of the recruiter. And sometimes it can actually work against you. There are several mistakes you can make with your CV that will instantly cause the recruiter to consign you to the scrap heap of job applications.
Top of the list is a poorly formatted CV. You don't have to be a CV expert yourself, there are loads of people out there offering the service to help. If you send a poorly formatted CV, it seems like you don't really care. If it is hard to read and contains too much or not enough information, your CV is working against you.
3. You don't tell them things they need to know
It is easy to assume that a recruiter knows the kind of skills you will have when you say what you do. But you know that old saying about 'assume' and it is true. So don't assume they know that you have skills in these areas – list them. Or include them in your job experience or qualifications. Make it specific and clear that you can do these things that the company have mentioned in the job description. Not only that, but these keywords will help you get through any automated AI screening the company use – keywords are key.
4. You haven't proofread your CV
You can have the most gorgeously formatted CV out there with all the right information in it but if you haven't run it through proofreading software, read it and even had someone else re-read it, there is the risk of errors. And errors can add an instant downer to your potential.
Another error is not reading the job description completely. You might be events coordinator but are you a specialist in organising large events for international companies and need to speak English and Arabic? If you don't have these secondary abilities and apply for the role, you are saying you didn't read the description fully. Unless you can add something that offsets the skills you are missing and explains this.
5. You use a generic CV for every job
Every job is different and therefore every CV should be too. You don't need to rewrite the whole thing every time, but you do need to check it through and ensure it is tailored for the job. You can talk for half your CV about your customer service experience but if you are applying for a role as a web designer, the only part that is relevant is the six months experience you have designing websites and examples of sites you have created. Customise that CV!
6. You lied on the application
Don't for a moment think that a recruiter won't do a little online research on you when you apply for a job. And this is the classic place that people get caught out when they lie on the application. If you say you 'took a year off to tour India' and your Facebook profile says during that year you were at home and have never been to India, the recruiter will wonder about what else you have lied about.
7. You just weren't the right person
Sadly, sometimes you just weren't the right person for the role. Or there was someone who was just a little bit better fit. There's nothing you have done wrong. But because recruiters get so many applications, they can't always take the time to reply to each one to tell you why you didn't get the role or give tips on how to improve your application. So put yourself in the shoes of the recruiter and realise that sometimes it is just a part of the job application process.
Be the First to Apply for Jobs Like This

Newsletter
To sign up up for GlosJobs weekly newsletter, please click here.