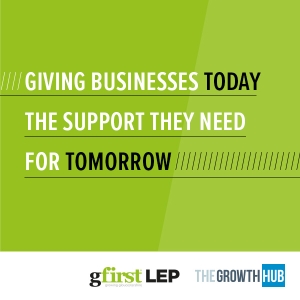 Dear Subscriber,
Happy Bank Holiday from the team at www.GlosJobs.co.uk. We hope you are enjoying the sun!
If you have not already done so this may be the right time to sign up for the Daily Jobs Email to be the first to apply for new jobs added to the website. Or scroll down to see new and featured jobs.
Now with the advice from the Government for those who cannot work from home should return to work, except for non-essential retail and hospitality businesses, we have noticed an increase in businesses advertising their vacancies on the website.
Announced 22nd May 2020 - Joint grant scheme launches soon to support local businesses. In collaboration between four local councils - with support and advice from local BIDS and GFirstLep - the county will soon see the launch of a new business support grant funding scheme. The grants are designed to offer support to some local businesses which were not eligible for previous funds. See more details here.
New Freelancers section - Do make sure your send details to promote your freelance activities. There is a small fee to get you going. See here.

Over on PepUpTheDay.com there is a fab new competition to WIN 5 Native Wildflower Beebombs worth £29.99. Sign up HERE to receive the fun daily newsletter with even more competitions. Plus, quizzes, prizes, fun facts and even more like special days.
Also, PepUpTheDay.com features a cat, dog and photo 'of the day' so send in your favourite pics and have them featured on the website. You might even win a high quality print too. Just email your pics to stories@pepuptheday.com.
Remember to sign up for our www.glos.info newsletter to be in with a chance of winning a cash prize every week: Subscribe Here.
Many thanks,
Belinda Wilson
01242 236608
office@glosjobs.co.uk

GlosJobs on Twitter

GlosJobs on Facebook

GlosJobs on LinkedIn

GlosJobs on Instagram
Thank you for signing up to receive emails from www.GlosJobs.co.uk. You can view our privacy policies on www.GlosJobs.co.uk/policies.
If you find that you do not wish to receive details of new vacancies from us, please unsubscribe at the bottom of this email.
---
GFirst LEP - Giving Gloucestershire businesses TODAY the support they need for TOMORROW

GFirst LEP - Committed to bringing you the most relevant and important information as quickly as possible direct

Click here for more details
---
---
*Want to earn money every 3 weeks?*

Avon Cosmetics - Cheltenham, Cirencester, Forest of Dean, Gloucester, North Cotswolds, Stroud, Tewkesbury

Click here for more details
---
---
---
---
---
---
---
---
---
---
Sales and Forecasting Analyst - Perm - Outskirts of Gloucester - £DOE + bonus

HOORAY - Outskirts of Gloucester

Click here for more details
---
---
---
---
---
---
---
---
---
---
---
---
---
---
---
Useful things to know...take a look as we are pulling together lots of useful things!

Useful things to know...

Click here for more details
---
To update your email preferences click here. If you would prefer not to receive future mailings from GlosJobs.co.uk, please click here.