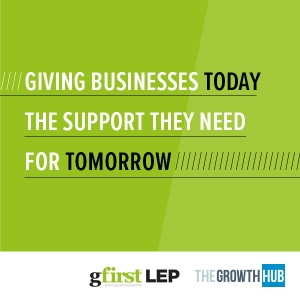 Dear Subscriber,
We are pleased to report that the number of jobs advertised on www.GlosJobs.co.uk is significantly rising! According to the Office of National Statistics 16th June 2020 report the number of vacancies in May fell to a record low. There were an estimated 476,000 vacancies in the UK in March to May 2020; this is 342,000 fewer than the previous quarter. But things are improving, www.GlosJobs.co.uk have uploaded nearly as many jobs in the first 3 weeks of June as the whole of May some of which can be viewed by scrolling down.

Make sure you hear about the new job vacancies first by signing up for the Daily Jobs Email here.
From The Growth Hub: Almost 3 months since lockdown started, and the business landscape changed for everyone. For better or worse, The Growth Hub want to hear how businesses have been impacted, and what the future looks like for businesses. The results will help them shape their support, and the views will be fed back to government to impact national support schemes. More details here.
Freelancers: Remember you can promote your services to thousands of Gloucestershire businesses here in the new Freelancers section for just £33+vat per quarter. We have just uploaded a new advert fro Sarah Moloney - Experienced Freelance Bookkeeper.

First ever PepUpTheDay.com cash prize winner pockets £160! we are randomly giving away cash and Margaret had not only signed up to receive our daily email packed full of fun quizzes, facts and competitions but also checked her lucky number and they matched. To be in with a chance of winning, all you need to do is to sign up HERE to receive our daily fun email.
Remember to sign up for our www.glos.info newsletter to be in with a chance of winning a cash prize every week: Subscribe Here.
Many thanks,
Belinda Wilson
01242 236608
office@glosjobs.co.uk

GlosJobs on Twitter

GlosJobs on Facebook

GlosJobs on LinkedIn

GlosJobs on Instagram
Thank you for signing up to receive emails from www.GlosJobs.co.uk. You can view our privacy policies on www.GlosJobs.co.uk/policies.
If you find that you do not wish to receive details of new vacancies from us, please unsubscribe at the bottom of this email.
---
---
---
---
---
---
---
---
---
---
*Recruitment Support Service* helping small and medium sized companies to attract, hire and retain the best staff for their business

The Job Guru - Gloucestershire

Click here for more details
---
---
---
---
---
Gloucestershire Hospitals NHS Foundation Trust - 52 jobs in healthcare

Gloucestershire Hospitals NHS Foundation Trust

Click here for more details
---
---
---
---
---
---
---
Hartpury University and College of Further Education - 6 education jobs

Hartpury University and College of Further Education

Click here for more details
---
---
---
---
---
---
---
---
---
---
To update your email preferences click here. If you would prefer not to receive future mailings from GlosJobs.co.uk, please click here.