Dear Subscriber,

With warnings of at least 26,000 job losses in Gloucestershire due to the pandemic this year the team at www.GlosJobs.co.uk are here to help. Whether it is advice on applying for jobs, getting new jobs sent to your inbox daily or advertising jobs from some of the biggest employers in the county. Click on the links below to view or scroll down for some of the latest and featured vacancies:
Gloucester City Council - 6 Jobs
Endsleigh - 5 jobs
Gloucestershire Education Department - 31 jobs
Superdry - 18 jobs
GLOUCESTERSHIRE COUNTY COUNCIL - 27 jobs
Gloucestershire College Business Hub - 16 Apprenticeships
Gloucestershire Health and Care NHS Foundation Trust - 64 jobs
GFirst LEP has put together a Redundancy Support Pack covering some of the future career alternatives and available resources for staff being made redundant during this COVID-19 period. Click here for more information and to download the pack.

If you fancy winning £120 cash, then why not sign up to the PepUpTheDay.com daily newsletter. The daily email is packed with fun facts, quizzes, competitions, plus chances to win a cash prize several times a week, however, a little bird has told me that tomorrow is a 'good day'. Sign up today to be in with a chance to WIN!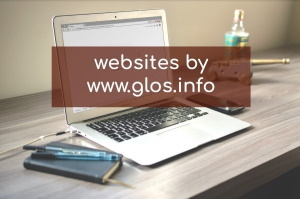 Have you just started out on your own with a brand new business? Do you need a website? Then the local team at our other business www.glos.info can help. We provide great looking websites from just £120+vat...and that includes your first 6 months of hosting. We will help you through the whole process to make designing and owning your own website a breeze! Don't just take our word for it, have a look at the websites we have created for clients plus read and watch testimonials HERE.
Remember to sign up for our www.glos.info newsletter to be in with a chance of winning a cash prize every week: Subscribe Here.
Many thanks,
Belinda Wilson
01242 236608
office@glosjobs.co.uk

GlosJobs on Twitter

GlosJobs on Facebook

GlosJobs on LinkedIn

GlosJobs on Instagram
Thank you for signing up to receive emails from www.GlosJobs.co.uk. You can view our privacy policies on www.GlosJobs.co.uk/policies.
If you find that you do not wish to receive details of new vacancies from us, please unsubscribe at the bottom of this email.
---
---
---
---
---
---
---
---
---
---
---
---
---
---
---
Senior Chef de Partie (aspiring Sous Chef) required for Cotswolds Country Pub

The Mount Inn - Nr. Broadway Worcestershire

Click here for more details
---
---
---
---
---
---
---
---
---
---
SPECIAL 15% DISCOUNT CODE AT RED LETTER DAYS - Gifts, Experiences and Loads of Special Offers!

Red Letter Days

Click here for more details
---
---
---
---
---
---
To update your email preferences click here. If you would prefer not to receive future mailings from GlosJobs.co.uk, please click here.