Dear Subscriber,
As you know, www.GlosJobs.co.uk is the best place for local jobs in Gloucestershire, and whilst there are fewer jobs advertised than this time last year, there are still over 1,400 opportunities that you can apply for.
The key thing when applying for a job is to make you application stand out from all the others. The recruiter wants nothing more than to find the right person for the role. Make sure you tell them how well you can do it!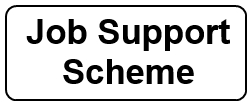 Last week, The Chancellor made some big announcements affecting businesses, employees and self-employed people. One of the main points is the Job Support Scheme and we have all the details here.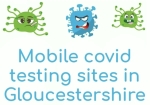 If you know anyone who needs a Covid test, then you could point them to the mobile testing sites around the county. All the details for the next week are here.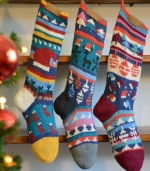 Some new competitions are running on www.PepUpTheDay.com, including a chance to win a personalised hand-knitted stocking. You can enter here.
Remember to sign up for our www.glos.info newsletter to be in with a chance of winning a cash prize every week: Subscribe Here.
Many thanks,
Belinda Wilson
01242 236608
office@glosjobs.co.uk

GlosJobs on Twitter

GlosJobs on Facebook

GlosJobs on LinkedIn

GlosJobs on Instagram
Thank you for signing up to receive emails from www.GlosJobs.co.uk. You can view our privacy policies on www.GlosJobs.co.uk/policies.
If you find that you do not wish to receive details of new vacancies from us, please unsubscribe at the bottom of this email.
---
---
---
---
---
---
---
---
---
---
---
---
---
---
---
---
---
---
---
---
---
---
---
Gloucestershire Health and Care NHS Foundation Trust - 68 jobs

Gloucestershire Health and Care NHS Foundation Trust

Click here for more details
---
---
---
---
---
---
---
---
---
NEW - UPLOAD YOUR OWN CONTENT! Publicity Power Up - Promote your events, business, website and more on www.glos.info

www.glos.info - Across Gloucestershire

Click here for more details
---
---
---
To update your email preferences click here. If you would prefer not to receive future mailings from GlosJobs.co.uk, please click here.