Dear Subscriber,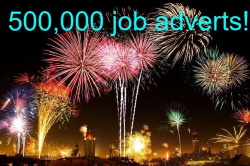 The team at www.GlosJobs.co.uk have celebrated listing their 500,000th job advert! We are proud and honoured that so many fabulous Gloucestershire companies have chosen to advertise their vacancies with us over the last (nearly) 20 years. When you think that Gloucestershire has a working age population of 384,356 people, it means that everyone in the county could have moved jobs 1.3 times through GlosJobs.co.uk adverts!
Apply first for all the new jobs on www.GlosJobs.co.uk by signing up for the NEW JOBS TO YOUR INBOX email HERE.
Top Tips - Take stock of your career and skills - Don't be afraid to fail. If you are afraid you will not try and stretch yourself, you will not learn and you will not progress.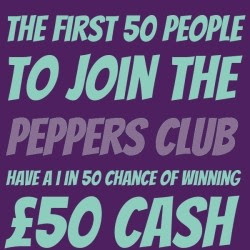 Join the Peppers Club? So, the biggest news of all is that our other website PepUpTheDay.com have just launched the Peppers Club! If you want to increase your chances of winning the cash prize in the PepUpTheDay.com newsletter and to enter the competitions more often, you can join the Peppers Club.
The next cash prize of £80 will be drawn soon and you could increase your chances of winning x2 or x5, depending which level you go for Hop, Skip or Jump.
Over on www.glos.info, we are all about supporting independent and local businesses.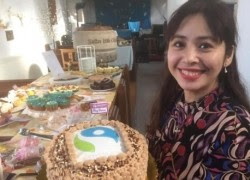 So, today, we are featuring Love Viva Cakes and Crafts. Viva has made us lots of cakes for different events and we can highly recommend her services. She has been nominated as "Business Woman of the Year" and you can VOTE NOW FOR VIVA.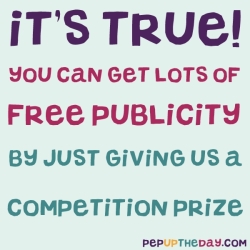 Want some free publicity? Genuinely, it is very easy. Just give us a competition prize and we'll do the promo for you... All the details are here!
Remember to sign up for our www.glos.info newsletter to be in with a chance of winning a cash prize every week: Subscribe Here.
Many thanks,
Belinda Wilson
01242 236608
office@glosjobs.co.uk

GlosJobs on Twitter

GlosJobs on Facebook

GlosJobs on LinkedIn

GlosJobs on Instagram
Thank you for signing up to receive emails from www.GlosJobs.co.uk. You can view our privacy policies on www.GlosJobs.co.uk/policies.
If you find that you do not wish to receive details of new vacancies from us, please unsubscribe at the bottom of this email.
---
---
---
---
---
---
---
---
---
---
---
---
---
---
---
---
---
---
---
---
---
---
---
---
---
---
---
Teacher of Art (Maternity Cover) 0.78 FTE From: April 19th 2021 to April 2022

Pate's Grammar School - Cheltenham

Click here for more details
---
---
---
---
---
---
---
---
---
---
---
---
---
Hartpury University and College of Further Education - 10 jobs

Hartpury University and College of Further Education

Click here for more details
---
To update your email preferences click here. If you would prefer not to receive future mailings from GlosJobs.co.uk, please click here.