Dear Subscriber,
What is your new year's resolution? If it is to find a new job, then you are in the right place! You might find this piece on Top Job Seeking Tips useful.
You will find lots of jobs on www.GlosJobs.co.uk with new vacancies added every day. January is one of our busiest months for new jobs added to the website so be FIRST by signing up for the Daily Jobs Email. Join the nearly 4,000 people who already receive all the new jobs daily.


Readers of our newsletters would know about our sister website PepUpTheDay.com which offers a daily fun-packed email including facts, quizzes, competitions, and the chance to win cash prizes. Well, we are planning to make PepUpTheDay.com even better for 2021 so why not join us for the journey and sign up for the newsletters HERE.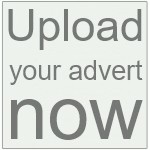 Have you any events and news for 2021? Then upload the information free of charge on www.glos.info HERE.
Two cash prizes this week! £170 from www.glos.info: Subscribe Here. And £120 from PepUpTheDay.com: Subscribe here.
Many thanks,
Belinda Wilson
01242 236608
office@glosjobs.co.uk

GlosJobs on Twitter

GlosJobs on Facebook

GlosJobs on LinkedIn

GlosJobs on Instagram
Thank you for signing up to receive emails from www.GlosJobs.co.uk. You can view our privacy policies on www.GlosJobs.co.uk/policies.
If you find that you do not wish to receive details of new vacancies from us, please unsubscribe at the bottom of this email.
---
---
---
---
---
---
---
---
---
Chief Executive Officer

Citizens Advice Stroud & Cotswold Districts (CA SCD) - Stroud and/or Cirencester, Gloucestershire

Click here for more details
---
---
---
---
---
---
---
---
---
---
Pre GCSE English Tutor (Adult Education) – Hourly Paid (Weds evening 6-8pm)

Cirencester College - Cirencester

Click here for more details
---
---
---
---
Gloucestershire College Virtual Open Events - 26th to 28th January 2021

Gloucestershire College - Gloucestershire

Click here for more details
---
---
---
---
---
---
---
To update your email preferences click here. If you would prefer not to receive future mailings from GlosJobs.co.uk, please click here.