Dear Subscriber,
78 new advertisers have joined www.GlosJobs.co.uk this year to advertise their vacancies. We have added over 5,300 new adverts this year too and currently there are over 1800 jobs to apply for. All new jobs added everyday can be found on our New Jobs in Gloucestershire. Scroll down to view new and featured jobs too.


Here's a new challenge for you. PepUpTheDay.com have just launched their latest competition where you could win a £20 Amazon gift card by writing a story...of nine words! That's it, use your imagination and write a story of just nine words then email it in to the PepUpTheDay.com team at office@pepuptheday.com.
As lock down eases why not take some photos as you are out and about? Send them in to PepUpTheDay.com. In return, if your picture is featured on the website you could WIN a £10 Amazon voucher. Just email your photos to stories@pepuptheday.com or click here for more information.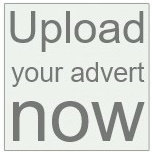 The team on www.glos.info want your news and events. Upload your own events and news for free onto www.glos.info HERE.
Remember to sign up for our www.glos.info newsletter to be in with a chance of winning a cash prize every week: Subscribe Here.
Many thanks,
Belinda Wilson
01242 236608
office@glosjobs.co.uk

GlosJobs on Twitter

GlosJobs on Facebook

GlosJobs on LinkedIn

GlosJobs on Instagram
Jobs of the Week on www.GlosJobs.co.uk


Thank you for signing up to receive emails from www.GlosJobs.co.uk. You can view our privacy policies on www.GlosJobs.co.uk/policies.
If you find that you do not wish to receive details of new vacancies from us, please unsubscribe at the bottom of this email.
---
---
---
GENERAL MANAGER to lead charity organisation (CIO)

Friends of Fairford and Lechlade Communities - Gloucestershire, Home working

Click here for more details
---
---
---
---
---
---
---
---
Experienced Nursery Practitioner - NVQ Level 3 in Childcare

Ridgemount Cottage Nursery School - Brockworth, Gloucester

Click here for more details
---
---
---
---
---
---
---
---
---
---
---
---
---
---
---
---
---
---
---
---
---
---
---
---
---
---
---
---
---
---
---
---
---
---
---
---
Gloucestershire Health and Care NHS Foundation Trust - 68 jobs

Gloucestershire Health and Care NHS Foundation Trust

Click here for more details
---
---
---
---
To update your email preferences click here. If you would prefer not to receive future mailings from GlosJobs.co.uk, please click here.