Dear Subscriber,
The Office for National Statistics Vacancies and jobs in the UK: July 2021 Report was published last week and it states "Vacancies increased to 862,000 in April to June 2021 and are now surpassing pre-pandemic levels" That is great news for jobs seekers and the team on GlosJobs.co.uk who have been busy adding the 2,400 plus jobs available to apply for on the website. The report also states "accommodation and food service activities increasing the most....In this sector there is evidence of a shortage of skilled staff and of employees finding alternative areas of employment prior to the sector reopening."
Please click on the links below to view current jobs in this sector:
Butchers, Fishmongers & Bakers

Shout out to some events on glos.info coming up this week...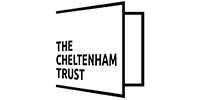 Catch music throughout the summer at the Pittville Pump Room Heritage Café and the Garden Bar Marquee in Cheltenham. This weekend will feature:
Friday July 23rd: Honeymoon Swing Band: jazz, swing, Pittville Pump Room Heritage Café, from 6pm
Saturday July 24th: Stolen Chocolates: acoustic jazz covers, Garden Bar, from 2pm
Sunday July 25th: An afternoon of Motown and soul with DJ Rob McElvanney, Pittville Pump Room Heritage Café, from 2pm
More HERE.
You'll find even more things to do over the coming days on our What's On pages right HERE.

How about this for a new competition on PepUpTheDay.com... Jana Reinhardt Jewellery are kindly offering an adorable sterling silver necklace, featuring a cute little polar bear, hand-carved by Jana worth £95!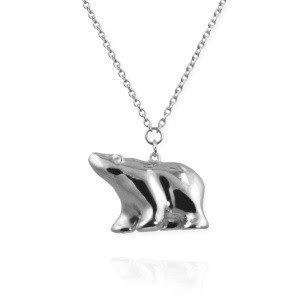 Created using traditional methods and with all precious metals used being 100% recycled Jana Reinhardt creates environmentally friendly jewellery that doesn't compromise the earth's resources.
Another new competition this week is your chance to win a pair of tickets to the Women's Business Conference & Awards 2021 at a location of your choice - Worth £228. Businesses from all over the UK gather for a day of business networking, exhibiting, inspiring talks and a chance to explore some of their business needs.
It's also last call for entries to our Mfor Festival competition. That's right, a festival! Back for its second year this all day family friendly music festival will feature Craig David, Sigala, RAYE, Ella Henderson, Gracey, Phats & Small, Mark Hill (Original Artful Dodger), Lindy Layton and more. This competition closes TODAY so be quick.
These, plus all of our Competitions can be found HERE.
How about a special offer I hear you say. Well, here is a fab deal up for grabs...

It's Christmas in July over at Acer UK with UP TO £200 OFF selected products.
Just head on over to the Special Offers page HERE. Discount already applied and this offer ends on the 29th July.
Check out the Marketplace for more offers.
Remember to sign up for our www.PepUpTheDay.com newsletter to be in with a chance of winning a cash prize every week: Subscribe Here.
Many thanks,
Belinda Wilson
01242 236608
office@glosjobs.co.uk

GlosJobs on Twitter

GlosJobs on Facebook

GlosJobs on LinkedIn

GlosJobs on Instagram
Thank you for signing up to receive emails from www.GlosJobs.co.uk. You can view our privacy policies on www.GlosJobs.co.uk/policies.
If you find that you do not wish to receive details of new vacancies from us, please unsubscribe at the bottom of this email.
JOB OF THE WEEK - www.glosjobs.co.uk

---
---
*Kickstart vacancies for 16 to 24-year-olds*

Gloucestershire College - Gloucester, Cheltenham, Forest of Dean

Click here for more details
---
---
---
---
---
---
Trainee Structural Waterproofing Technician

Guardian Waterproofing Ltd - Gloucestershire and predominantly, South West

Click here for more details
---
---
---
---
---
---
---
---
Administration Officer (female only*) Fixed Term 6 month Post (Maternity Leave)

Stroud Beresford Group - Stroud

Click here for more details
---
---
---
---
---
---
---
---
---
---
---
---
---
---
---
---
---
---
---
---
---
---
---
Mental Health Support Worker (Bridge Builder) - Integrated Discharge Hub Pilot Project

Independence Trust - Gloucester

Click here for more details
---
---
---
---
---
---
---
---
---
---
---
---
---
To update your email preferences click here. If you would prefer not to receive future mailings from GlosJobs.co.uk, please click here.