Dear Subscriber,
School Jobs and Childcare & Playgroup & Nurseries categories are moving up the list of the most clicked on categories on www.GlosJobs.co.uk. If you search these categories regularly for new jobs then why not sign up for the Daily Jobs email? Join the 4,400 plus jobs seekers saving time searching for jobs. They have chosen to be first to apply for new jobs from your chosen categories by signing up.

Or if you are looking for work in the education sector why not check out the advertisers below?
Hartpury University and College of Further Education
Gloucestershire Education Department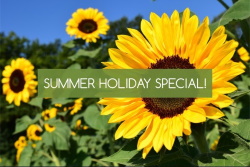 We have some wonderful events and activities for you in our brand new Summer Holiday Special 2021. Fun activities like the Staunton Maize Maze and Reggie the Raptor's Trail Through Time at the Museum of Gloucester or perhaps festivals like the Sausage and Cider Festival or maybe the Tewkesbury Classic Vehicle Festival. There's lots more, so take a look HERE at our top picks for Summer.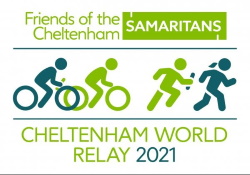 Join Cheltenham World Relay 2021!
Following the success of their first Cheltenham World Relay in 2020 the Friends of the Cheltenham Samaritans are organising a bigger, better event in 2021.
This is a great fun event which you can do on your own or as part of a team. See how far you can get around the globe you can go!

Make sure you check out PepUpTheDay.com Competitions page too. There are tickets up for grabs for Soul Circus 2021, various shows at the Sundial Theatre in Cirencester and 1 out of 2 pair's tickets to the 2021 Tewkesbury Classic Vehicle Festival. Plus, WIN a beautiful handmade sterling silver polar bear necklace worth £95 from Jana Reinhardt Jewellery!
Remember to sign up for our www.PepUpTheDay.com newsletter to be in with a chance of winning a cash prize every week: Subscribe Here.
Many thanks,
Belinda Wilson
01242 236608
office@glosjobs.co.uk

GlosJobs on Twitter

GlosJobs on Facebook

GlosJobs on LinkedIn

GlosJobs on Instagram
Thank you for signing up to receive emails from www.GlosJobs.co.uk. You can view our privacy policies on www.GlosJobs.co.uk/policies.
If you find that you do not wish to receive details of new vacancies from us, please unsubscribe at the bottom of this email.
JOB OF THE WEEK - https://www.glosjobs.co.uk

---
---
*Kickstart vacancies for 16 to 24-year-olds*

Gloucestershire College - Gloucester, Cheltenham, Forest of Dean

Click here for more details
---
---
---
---
---
---
---
---
---
---
---
---
NEW Cirencester Superstore Clothing Department Manager - £18,725 per annum

Cotswolds Dogs and Cats Home - Cirencester

Click here for more details
---
---
---
---
---
---
---
We are Hiring Part Time Creative Wedding Cake Delivery Driver and Cake Decorator! - £17,375pa Pro Rata

The Vanilla Pod Bakery - Cheltenham

Click here for more details
---
---
---
---
---
---
---
---
---
---
---
---
---
EXPERIENCED FULL TIME OR PART-TIME ADMINISTRATOR - IMMEDIATE START - £13 PER HOUR

interEducation - Hazleton, Cirencester, Cheltenham

Click here for more details
---
---
---
---
---
---
---
To update your email preferences click here. If you would prefer not to receive future mailings from GlosJobs.co.uk, please click here.