Dear Subscriber,
What's new on GlosJobs.co.uk besides the 710 new jobs that were added last week? You can now "SHOW ALL JOBS IN..." on the website by location from the homepage. The selection box can be found near the top right of the screen HERE.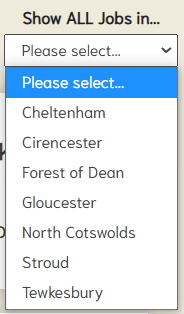 The same search facility can be found on each category page if you need to be more specific.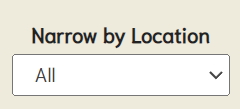 Jobs Fair - 25th May 2022 - 10am to 1pm at the Cheltenham Library - Next Wednesday - Just turn up! More details here.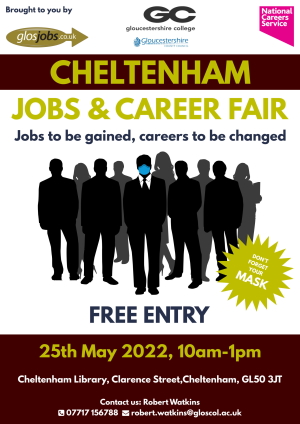 The featured event on glos.info last week celebrating the Queen's Platinum Jubilee was the Tewkesbury Vintage Jubilee Party taking place on Saturday 4th June.
Celebrate the Queen's Platinum Jubilee in Tewkesbury with nostalgia and traditional fun with a packed entertainments programme including live music, dance, and comedy taking you back to the time before foreign package holidays, when the British flocked to holiday camps for the summer. More HERE.
See our growing listing of events for the Jubilee HERE and if you want your event to be featured, just upload the details HERE.


LAST CHANCE - TO WIN a pair of tickets to see the RED HOT CHILLI PIPERS play Cheltenham Town Hall on Thursday 26th May 2022.
The most Famous Bagpipe Band in the World, ever!
BRAND NEW COMPETITION - Win 'The Full Moon-ty' Treatment worth £80 at Yin-Yang Therapies.
The ultimate holistic experience...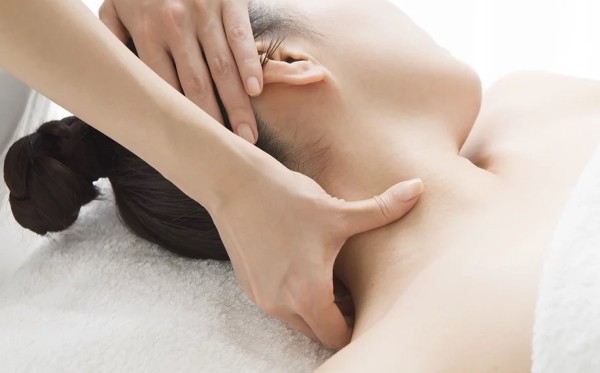 You will find all of our competitions HERE.
Remember to sign up for our www.PepUpTheDay.com newsletter to be in with a chance of winning a cash prize every week: Subscribe Here.
Many thanks,
Belinda Wilson
01242 236608
office@glosjobs.co.uk

GlosJobs on Twitter

GlosJobs on Facebook

GlosJobs on LinkedIn

GlosJobs on Instagram
Thank you for signing up to receive emails from www.GlosJobs.co.uk. You can view our privacy policies on www.GlosJobs.co.uk/policies.
If you find that you do not wish to receive details of new vacancies from us, please unsubscribe at the bottom of this email.

#JOTW#

---
VIDEO VIEW - A new way for companies to encourage new recruits...

GlosJobs.co.uk - Do you want to attract some fabulous new candidates?

Click here for more details
---
---
---
---
---
---
---
---
---
---
Baby Room Leader and Level 3 Practitioner Full or Part Time

Stepping Stones Nursery and Woodland Adventures - Cheltenham

Click here for more details
---
---
---
---
---
---
---
---
---
---
---
---
Carer Assistant - Full / Part Time. Bishops Cleeve, Cheltenham - £12.00 per hour

Private Advertiser - Bishops Cleeve (Cheltenham/Tewkesbury)

Click here for more details
---
---
---
---
Family Group Coordinator (Perinatal Service) - part-time/term time only

Home-Start Cotswolds Ltd - Cirencester

Click here for more details
---
---
---
---
---
---
---
---
---
---
---
---
---
---
---
---
---
---
---
---
---
---
---
---
---
---
Wedding & Events Supervisor (Operations)

Ellenborough Park Hotel & Spa - Cheltenham