Dear Subscriber,
Yes! We are on the move, but not going anywhere!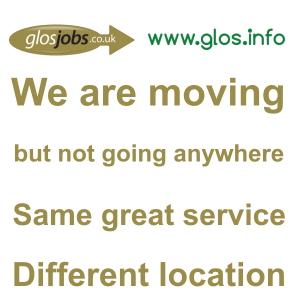 GlosJobs Ltd has been running for 21 years! We started in 2001, before the likes of Facebook, Linked in and Twitter! We aren't going anywhere. We are still very much based in the heart of the Gloucestershire community!
The business is booming! More Gloucestershire companies than ever are looking for staff, websites, publicity for their events and news stories, which means that the www.glos.info and www.GlosJobs.co.uk websites are really busy, but we received an offer that we could not refuse for our office! Find out more here.
Tomorrow July 5th 2022, the NHS will mark 74 years of service! The National Health Service is one of the largest employers in the world, and is the biggest in Europe, with over 1.3 million staff. It is also advertising around 200 jobs on www.GlosJobs.co.uk.
Click below to view their current vacancies:
Gloucestershire Hospitals NHS Foundation Trust - 112 jobs
Gloucestershire Health and Care NHS Foundation Trust - 86 jobs
NHS Gloucestershire Integrated Care Board - 9 jobs (The new name for the Gloucestershire Clinical Commissioning Group)
The NHS offers a huge range of exciting and challenging opportunities for people who are passionate about making a difference. With more than 300 different careers on offer, there is a job for you no matter what your interests, skills or qualifications.
Sign up for the Daily Job Alert and include the Healthcare category to get all healthcare related jobs included in your email.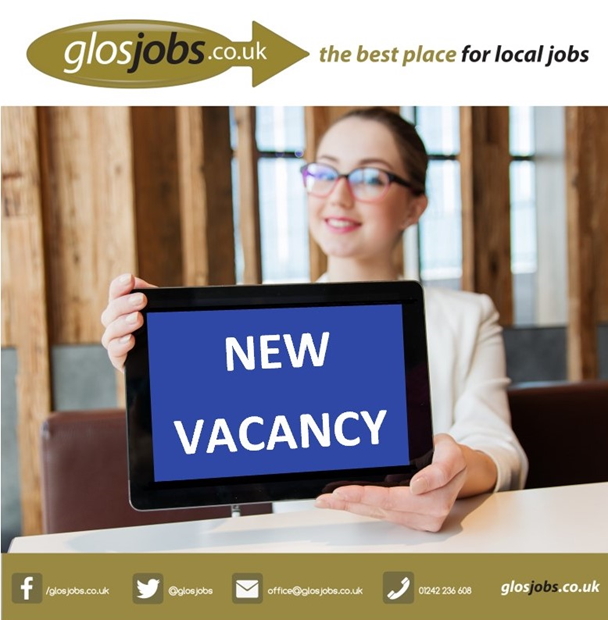 The glos.info team are keeping up to date with Theatre & Cinema Comedy, Dance & Shows in Gloucestershire:

Tue 5th - Sat 9th Jul - Private Peaceful, the award-winning story from the author of War Horse.
Mon 11th - Sat 16th Jul - The Rise And Fall Of Little Voice. Meet Little Voice and Mari Hoff. A mother and daughter central to the heart of this Northern fairy-tale, but as far apart in character as can be.

Fri 8 Jul - Go Now! The Music of The Moody Blues is an opportunity for fans to experience this timeless music live, in a tribute to the greatest classic rock band of a Generation and Rock and Roll Hall Of Famers THE MOODY BLUES.
Sat 9 Jul - Tasha Leaper as Madonna will take you back through the years performing all of Madonna's greatest hits, she has the looks, the voice AND the moves to make for a truly authentic experience.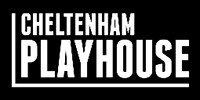 8 July - 9 July - Theatre Studio's INTO THE SPOTLIGHT where highly talented Junior, Intermediate and Senior students will be returning to the stage for their End of Year performances which will include extracts from musical theatre's leading musicals.
9 July - For ONE NIGHT ONLY our Senior Students are joined by our talented Alumni students for one night of musical theatre excellence.

Sun 10th Jul - Tethered Wits Theatre Company present Blithe Spirit by Noël Coward – a delightful summer evening comedy in the museum's garden.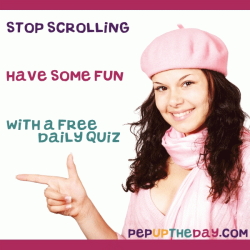 See what readers think of our email on the Testimonials Page.
Remember to sign up for our www.PepUpTheDay.com newsletter to be in with a chance of winning a cash prize every month: Subscribe Here.
Many thanks,
Belinda Wilson
01242 236608
office@glosjobs.co.uk

GlosJobs on Twitter

GlosJobs on Facebook

GlosJobs on LinkedIn

GlosJobs on Instagram
Thank you for signing up to receive emails from www.GlosJobs.co.uk. You can view our privacy policies on www.GlosJobs.co.uk/policies.
If you find that you do not wish to receive details of new vacancies from us, please unsubscribe at the bottom of this email.

#JOTW#

---
VIDEO VIEW - A new way for companies to encourage new recruits...

GlosJobs.co.uk - Do you want to attract some fabulous new candidates?

Click here for more details
---
---
---
---
---
---
---
---
---
---
---
---
---
---
---
---
---
---
---
---
---
---
---
---
---
---
---
---
---
---
---
---
---
---
---
---
---
---
---
---
---
To update your email preferences click here. If you would prefer not to receive future mailings from GlosJobs.co.uk, please click here.