Dear Subscriber,
Nearly 5,800 companies advertise on GlosJobs.co.uk! So there is lots to apply for with some companies advertising 100 plus vacancies: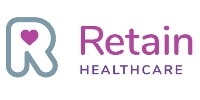 Careers Event TODAY 11th July 2022 – Cheltenham High Street , 10 am – 3 pm - Come and meet the team today for some fabulous opportunities throughout the care sector.
Two million workers free from National Insurance. An article from the BBC states "More than two million low-income workers will no longer pay National Insurance from now, owing to a change in the way the tax is collected." This is because last week saw a change in the National Insurance threshold. Read the full report HERE.
How is the National Insurance threshold changing? From 6 July, workers will be able to earn £12,570 a year before they have to start paying NI - up from the previous threshold of £9,880. For more information on how this affect you click here.

Brand new website for Nigel Chute Fine Art goes live! Nigel, an existing website client of ours with Chute Design, came to us asking us to provide a new, modern and vibrant website for Chute Art to showcase his artwork and we are all pleased with the results.
Nigel Chute Fine Art - House portraits specialist in chalk & charcoal - Bringing out your love for your home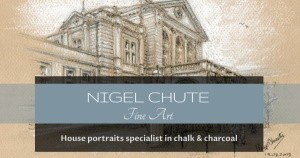 If you would like more information about our website service, providing websites from just £150+vat, then do get in touch. You'll find more information HERE.


COMPETITION: WIN a pair of weekend tickets for App Fest 2022 - Ending today!
We have a pair of standard adult weekend tickets (all 4 days) to give away to one lucky person. Parking and camping included in the prize.
An epic 4-day music festival from Thursday 28 Sunday 31 July 2022
Remember to sign up for our www.PepUpTheDay.com newsletter to be in with a chance of winning a cash prize every month: Subscribe Here.
Many thanks,
Belinda Wilson
01242 236608
office@glosjobs.co.uk

GlosJobs on Twitter

GlosJobs on Facebook

GlosJobs on LinkedIn

GlosJobs on Instagram
Thank you for signing up to receive emails from www.GlosJobs.co.uk. You can view our privacy policies on www.GlosJobs.co.uk/policies.
If you find that you do not wish to receive details of new vacancies from us, please unsubscribe at the bottom of this email.

#JOTW#

---
VIDEO VIEW - A new way for companies to encourage new recruits...

GlosJobs.co.uk - Do you want to attract some fabulous new candidates?

Click here for more details
---
---
---
---
---
---
---
---
---
---
---
---
---
---
---
---
---
---
Employment, Skills, Learning & Project Co-ordinator

Blackbridge Charitable Community Benefit Society - Gloucester

Click here for more details
---
---
---
---
---
---
---
---
---
Business Development Manager - Part Time

Equissistant Ltd - Remote (& travel to client sites, business meetings at office based near Highworth, Swindon)

Click here for more details
---
---
---
---
---
---
---
---
---
---
---
---
---
---
---
---
---
---
---
To update your email preferences click here. If you would prefer not to receive future mailings from GlosJobs.co.uk, please click here.