Dear Subscriber,
As of today, www.GlosJobs.co.uk and www.glos.info have moved but we are still offering the same high level of service, so no need for you to worry about anything! All the details are here.
The school holidays here! Are you juggling kids and work? Are you looking for term time only, part time or temporary work to fit in with childcare? Then visit the following pages on www.GlosJobs.co.uk or better still sign up for the Daily Alert Email:
School Jobs - 270 plus jobs
All Part Time Work - nearly 400 jobs in this category
All Temp Work - 134 jobs
Working from Home - 53 adverts
The Vacancies and jobs in the UK: June 2022 report was out last week from the Office for National Statistics. One of the main points was " The ratio of vacancies to every 100 employee jobs maintained a record high of 4.3 in March to May 2022, with 7 of the 18 industry sectors displaying record high ratios."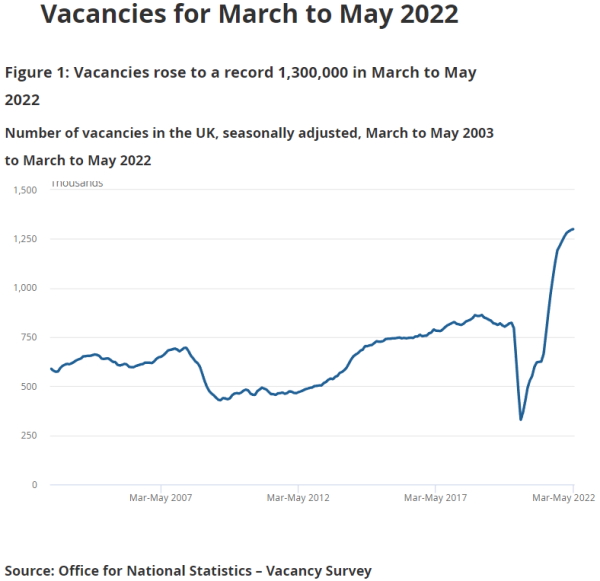 To read the full report click HERE.
Glos.info are looking for great events in Gloucestershire this Summer to be featured in their Summer Holiday Special 2022. Are you organising and or involved in any fun events this summer then you can now easily upload your own content onto www.glos.info for free by clicking Here:
Our favourite pastime, the weather, is getting quite serious at the moment with the Met Office issuing an amber warning of extreme heat, as forecasts show the temperature is set to rise above 30ºC. To keep an eye on these weather warnings check out the Met Office Warning's page HERE and for their tips for keeping cool in hot weather click HERE.
If you want to receive the Met Office weather forecast for towns in Gloucestershire every day at a time of your choosing, you can now do so! Just sign up for free here.
Do stay safe.


Only one week left to enter two great competitions on PepUpTheDay.com.
Enter all competitions HERE.
Remember to sign up for our www.PepUpTheDay.com newsletter to be in with a chance of winning a cash prize every month: Subscribe Here.
Many thanks,
Belinda Wilson
01242 236608
office@glosjobs.co.uk

GlosJobs on Twitter

GlosJobs on Facebook

GlosJobs on LinkedIn

GlosJobs on Instagram
Thank you for signing up to receive emails from www.GlosJobs.co.uk. You can view our privacy policies on www.GlosJobs.co.uk/policies.
If you find that you do not wish to receive details of new vacancies from us, please unsubscribe at the bottom of this email.

#JOTW#

---
VIDEO VIEW - A new way for companies to encourage new recruits...

GlosJobs.co.uk - Do you want to attract some fabulous new candidates?

Click here for more details
---
---
---
---
---
---
---
---
---
---
---
---
---
---
---
---
---
---
---
---
---
---
---
---
Trainee CAD Technician (Renewables)

CADmando Design and Draughting Solutions Ltd - Tewkesbury, (Business Park)

Click here for more details
---
---
---
---
---
---
---
---
---
---
---
---
---
---
---
---
---
---
---
---
To update your email preferences click here. If you would prefer not to receive future mailings from GlosJobs.co.uk, please click here.