Dear Subscriber,
Sorry if we are being a bit previous but, despite the weather, time is rolling on! We added our first Christmas job to www.GlosJobs.co.uk last week with more to follow over the next months. If you are looking for this type of work then you will find these temporary vacancies in the following categories:
All Temp Work Jobs in Gloucestershire
Temp Office Work Jobs in Gloucestershire
Temp Catering Jobs in Gloucestershire
Temp Work for Students Jobs in Gloucestershire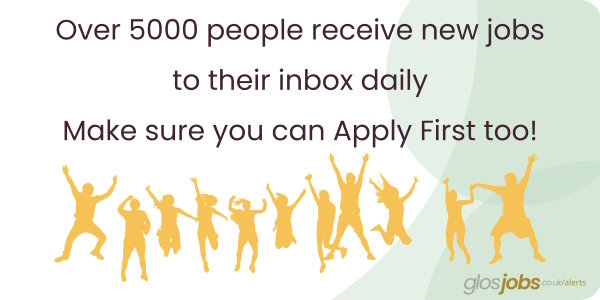 Click on the grey banner in these categories to receive a daily email with new jobs added to the website or sign up here.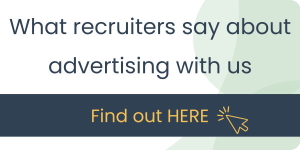 Have you seen the hundreds of testimonials from clients and job seekers? Click here for great reviews and feedback.

The glos.info team are looking for events to include on their Seasonal Events Page. Are you organising or know of any fun Halloween, Bonfire Night or Christmas events that you would like to advertise on glos.info? You can now easily upload your own content onto www.glos.info, just click here and put in your details.
Here are just a few events happening this week in Gloucestershire:
Golden Afternoon Tea on 13th September in support of Emily's Gift. Come join us for a fabulous afternoon tea in a stunning venue.
Night of Redemption on 15th September. Spend the night at the UK's most-haunted prison and support Gloucestershire's vulnerable young people.
Cotswold Cycle Ride (Pedal for Maggie's) on 17th September. Join us for the 10th year of Pedal for Maggie's!
Cheltenham Triathlon on 17th September. With three distances to choose from, the event is suitable for everyone!
Find out more about these events click HERE.
Closing today it is your last chance to WIN tickets for 2 adults and up to three children to Malvern Autumn Show 2023.
The UK's biggest harvest festival takes place each September at Three Counties Showground, bringing together the very best of the autumn season.
ENTER OUR COMPETITIONS HERE!
Make sure that you sign up for the weekly Thursday email packed with news, events and competitions here.
Many thanks,
Belinda Wilson
01242 236608
office@glosjobs.co.uk


GlosJobs on Twitter

GlosJobs on Facebook

GlosJobs on LinkedIn

GlosJobs on Instagram
Thank you for signing up to receive emails from www.GlosJobs.co.uk. You can view our privacy policies on www.GlosJobs.co.uk/policies.
If you find that you do not wish to receive details of new vacancies from us, please unsubscribe at the bottom of this email.

#JOTW#

---
---
---
---
---
---
---
---
---
---
---
---
---
---
---
---
---
---
---
---
---
---
---
---
---
---
---
---
---
---
---
---
---
---
---
To update your email preferences click here. If you would prefer not to receive future mailings from GlosJobs.co.uk, please click here.