Dear Subscriber,
As well as applying for over 2,200 spook-tacular jobs advertised on GlosJobs.co.uk, you can join a range of scarily good courses run by Gloucestershire College to help you build professional skills, some from home. Courses include 12 FREE Online Short Courses (including Digital Marketing, Business Administration, Customer Services and Team Leading), FREE Maths & English Functional Skills, AAT Level 1 Award in Business Skills and JobSmart Autumn Courses. For more information on Gloucestershire College Courses click HERE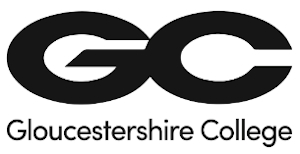 Adult Education in Gloucestershire offer a wide range of courses for adults, many of them are fully funded and are at the offices in Commercial Road, Gloucester. Courses include WORK IT OUT - A course designed to improve your confidence when working with Numbers at work. For more information on Adult Education in Gloucestershire click HERE.

Prospect Training Services (Glos) Ltd will be hosting many service providers, as well as a range of local employers who are looking to hire valuable candidates for a variety of roles at the Refugee Employment Support Event on the 9th November at 10am to 1pm. For more information about this event click HERE.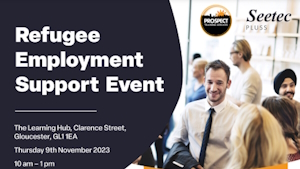 To be the first to know about future courses and events on GlosJobs.co.uk then sign up for the Daily Jobs Alert by clicking on the grey banner at the top of the following categories:
Job Fairs & Recruitment Events in Gloucestershire
Really Useful Things to Know in Gloucestershire

The glos.info Top Ten Things To Do In November 2023 guide is out with lots of fun things to do in Gloucestershire.
LAST CHANCE COMPETITION - WIN 1 out of 15 pairs of tickets to Festive Gift Fair 2023 - Closes at midnight!!

We are giving you the chance to win 1 out of 15 pairs of tickets to The Festive Gift Fair 2023 at NEC Birmingham from Thursday 16th to Sunday 19th November 2023.
To enter our competitions click HERE.
Make sure that you sign up for the weekly Thursday email packed with news, events and competitions here.
Many thanks,
Belinda Wilson
01242 236608
office@glosjobs.co.uk


GlosJobs on Twitter

GlosJobs on Facebook

GlosJobs on LinkedIn

GlosJobs on Instagram
Thank you for signing up to receive emails from www.GlosJobs.co.uk. You can view our privacy policies on www.GlosJobs.co.uk/policies.
If you find that you do not wish to receive details of new vacancies from us, please unsubscribe at the bottom of this email.

#JOTW#

---
*Domestic Cleaners urgently required to clean private houses in Cheltenham - Full or Part Time - £12 per hour*

SoloMaids Ltd - Cheltenham

Click here for more details
---
---
---
---
---
---
---
---
---
---
---
---
---
---
---
---
---
---
---
---
---
---
---
---
---
---
---
---
---
---
---
---
---
---
---
---
To update your email preferences click here. If you would prefer not to receive future mailings from GlosJobs.co.uk, please click here.