Job Details

Click here to receive a daily email with new jobs from the 'Social & Community Work' category?
(If you are already using this service but have been logged out, simply click here, re-enter your details and we'll email you a login link.)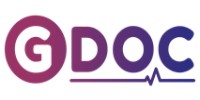 Contact Information:
G Doc Ltd
Quayside House
Quay Street
Gloucester
Gloucestershire
GL1 2TZ
Email yourself a copy of this job
If you have reason to believe this job is out of date, please let us know.
Social Prescriber Link Worker (Children & Young People specialist) - J180-A0782-22-6157
Across our City Centre based PCN in Gloucester
Job summary
Gloucester Inner City Primary Care Network (PCN) has an exciting new opportunity for Two full-time, enthusiastic and experienced Social prescriber link worker (SPLW) with a speciality in Children and Young people to work across our city centre based PCN. You will either be based at Pavilion Family Doctors or at Gloucester Health and Access Centre.
You will work alongside a team within general practice and within the Primary Care Network (PCN) and empowers people to take control of their health and well-being.
A referral to a non-medical 'link worker' is designed to support patients in being able to take a holistic approach, connecting people to community groups and statutory services for practical and emotional support. A SPLW supports existing groups to be accessible and sustainable and helps people to start new community groups, working collaboratively with all local partners.
Social prescribing can help to strengthen community resilience and personal resilience whilst reducing health inequalities by addressing the wider determinants of health such as debt, poor housing and physical inactivity by increasing people's active involvement with their local communities. You will also improve access and joined up care across the PCN for our children and young.
Main duties of the job
This role is perfect for you if you enjoy working with people, are a good listener, can think creatively and can make beneficial connections between people and organisations. We have two roles available one primarily based at Pavilion Family Doctors The other at Gloucester Health and Access Centre. You should be proactive in getting to know and support local community assets and should be motivated by helping people to become active and independent members of their local community. You should have experience of working positively with people facing complex social and emotional challenges, and some knowledge of solution-focussed coaching approaches, whilst also having the experience You will be working with people from diverse cultural and social backgrounds and will need to work confidently and effectively in a diverse, and sometimes challenging environment. A problem-solving attitude and a natural curiosity about people and communities are an asset. You will be a team-player, and will learn quickly and on your own initiative. You must be confident with computers as the role will include learning new specialist software such as SystmOne.
About us
Gloucester Inner City PCN currently consists of four central city practices - Gloucester Health Access Centre (GHAC), Kingsholm Surgery, Severnside Side Medical Practice and Partners in Health. Working with the PCN is a real opportunity to develop and hone skills, and build valuable and diverse experience in this growing and vibrant city centre network.
Job description
Job responsibilities
You will need to be proactive in encouraging self-referrals and connecting with all local communities, particularly those communities that statutory agencies may find hard to reach. You will meet people on a one-to-one basis, making home visits where appropriate within organisations' policies and procedures giving people time to tell their stories and focus on 'what matters to me' and building trust with the person, providing non-judgemental support, respecting diversity and lifestyle choices.
Primary Responsibilities include:
Working from a strength-based approach focusing on a person's assets Where people may be eligible for a personal health budget, to help them to explore this option as a way of providing funded, personalised support to be independent, including helping people to gain skills for meaningful employment, where appropriate.
Ability to manage a caseload of potentially complex patients and provide advice for the GP management on the more complex patients. You will need to actively signpost patients to the correct healthcare professional.
To provide targeted support and proactive reviews for vulnerable, complex patients and those at risk of admission and re-admission to secondary care
In addition to the primary responsibilities, the Social Prescribing Link Worker may be requested to maintain a register of children on Child Protection Plans, Child in Need plans and those children deemed to cause for concern.
Support delivery of QOF, incentive schemes, QIPP and other quality or cost effectiveness initiatives.
Undertake any tasks consistent with the level of the post and the scope of the role, ensuring that work is delivered in a timely and effective manner.
Duties may vary from time to time without changing the general character of the post or the level of responsibility.
Person Specification
Qualifications
Essential
• NVQ Level 3, Advanced level or equivalent qualifications or working towards.
• Demonstrable commitment to professional and personal development.
Desirable
• Training in motivational coaching and interviewing or equivalent experience.
• Safeguarding training children level 3 or equivalent in line with Royal Colleges Intercollegiate Competency Document 2014. Safeguarding and Protecting Children and Young people: roles and competences for health care staff.
Experience
Essential
• Experience of working directly in a community development context, adult health and social care, learning support or public health/health improvement (including unpaid work).
• Experience of working with the VCSE sector (in a paid or unpaid capacity), including with volunteers and small community groups
• Experience of partnership/collaborative working and of building relationships across a variety of organisations.
Desirable
• Experience of supporting people with their mental health, either in a paid, unpaid or informal capacity.
• Clinical experience of working with other vulnerable groups. e.g. children subject to a child protection plan, looked after children, domestic abuse, Think Family approach.
• Experience of data collection and providing monitoring information to assess the impact of services.
• Experience of working with primary care.
Personal Qualities and Attributes
Essential
• Ability to listen, empathise with people and provide person- centred support in a non-judgemental way.
• Able to get along with people from all backgrounds and communities, respecting lifestyles and diversity.
• Commitment to reducing health inequalities and proactively working to reach people from all communities.
• Able to support people in a way that inspires trust and confidence, motivating others to reach their potential.
• Demonstrate personal accountability, emotional resilience and works well under pressure
Skills and Attributes
Essential
• Ability to communicate effectively, both verbally and in writing, with people, their families, carers, community groups, partner agencies and stakeholders.
• Ability to identify risk and assess/manage risk when working with individuals.
• Have a strong awareness and understanding of when it is appropriate or necessary to refer people back to other health professionals/agencies, when what the person needs is beyond the scope of the link worker role e.g. when there is a mental health need requiring a qualified practitioner.
• Able to work from an asset-based approach, building on existing community and personal assets.
• Able to provide leadership and to finish work tasks.
• Ability to maintain effective working relationships and to promote collaborative practice with all colleagues.
• Commitment to collaborative working with all local agencies (including VCSE organisations and community groups). Able to work with others to reduce hierarchies and find creative solutions to community issues.
• Demonstrates personal accountability, emotional resilience and works well under pressure.
• Ability to organise, plan and prioritise on own initiative, including when under pressure and meeting deadlines.
• High level of written and oral communication skills.
• Ability to work flexibly and enthusiastically within a team or on own initiative.
• Understanding of the needs of small volunteer-led community groups and ability to support their development.
• Knowledge of and ability to work to policies and procedures, including confidentiality, safeguarding, lone working, information governance, and health and safety.
Knowledge
Essential
• Understanding of the wider determinants of health, including social, economic and environmental factors and their impact on communities.
• Knowledge of community development approaches.
• Knowledge of IT systems, including ability to use word processing skills, emails and the internet to create simple plans and reports.
• Knowledge of motivational coaching and interview skills.
Desirable
• Knowledge of the personalised care approach.
• Knowledge of VCSE and community services in the locality
Other
Essential
• Meets DBS reference standards and has a clear criminal record, in line with the law on spent convictions.
• Willingness to work flexible hours when required to meet work demands.
• Ability to travel across the locality on a regular basis, including to visit people in their own homes.
• Ability to travel and work from different sites.
Desirable
• Bilingual to be able to effectively communicate in both English and Polish
Contract type: Permanent
Full-time equivalent (FTE): 37.5
Working pattern: Full-time
Payscheme: Other
Staff group: Additional Clinical Services
Area of work: Social Prescribing
Application method: Online applications
Job location 1
Gloucester Health and Access Centre
Quayside House
Quay Street
Gloucester
GL1 2TZ
Job location 2
Pavilion Family Doctors
Stroud Road
Gloucester
GL1 5JJ
Closing date
01/07/2022
For more details, to view the Job Description and to apply, please click on the Apply Now button.
Salary: £28,250pa
Be the First to Apply for Jobs Like This

Newsletter
To sign up up for GlosJobs weekly newsletter, please click here.