Useful Service

Click here to receive a daily email with new jobs from the 'Really Useful Things to Know' category?
(If you are already using this service but have been logged out, simply click here, re-enter your details and we'll email you a login link.)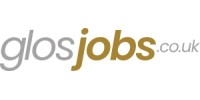 Contact Information:
GlosJobs.co.uk
89 Andover Road
Cheltenham
Gloucestershire
GL50 2TR
Tel: 01242 236608

Email yourself a copy of this job
TOP JOB SEEKING TIPS FROM GLOSJOBS.CO.UK
Gloucestershire
Here are a few tips on job seeking from www.GlosJobs.co.uk that we have learnt over the 19 + years we have been running the website. We hope you find them useful.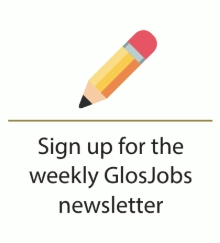 You and your skills
What are your skills, values, strengths, qualifications and experiences? Match them to the roles that you are going to apply for.
What do you really want to do? Think laterally and be proactive.
What have you been doing that shows you have transferrable skills? You might not have been in paid work, but maybe you have been helping run the playgroup or volunteering.
Be organised
How many hours a week are you going to spend looking for work? Set a routine and stick to it.
Where do you keep the information about your applications? Set up a spreadsheet with details including companies, job roles, dates of application, contacts, closing dates, interview dates etc.
What information is in your CV? Make sure you are using key phrases in your CV and personal statement. Often recruiters are using digital sifts in the first instance. Highlight how your achievements will be of benefit to the recruiter.
How about keeping copies of adverts? Use the "Email yourself a copy of this job" link that appears on every advert to keep a copy of the advert in your inbox. Here at GlosJobs.co.uk, we often get asked to send copies of adverts to people who have been asked for an interview but not kept a copy of the advert.
Filling in application forms? Keep a working document that has all the details you will need when filling in application forms and drafts of comment question, so you can copy and paste instead of writing the information each time.
Do you keep copies of applications? Take a screenshot each page of an application form as you fill it in, so you have a record of what you have written. When you use the Apply Now function on GlosJobs.co.uk, you are emailed a copy of your application, so you can keep that for future reference.
Do you follow up? Make a call to the recruiter to check they have your application. They will check and you will stand out. If an advert has a closing date, then ring before the closing date. Please contact the recruiter who will be able to check your application for you, rather than contacting GlosJobs.co.uk.
Do you warn your referees? Drop them a line to let them know to expect a reference request. They can be better prepared if they know which company they are expecting to hear from.
The details are important
Can you do the job for which you are applying? Yes!? Tell the recruiter you can then and highlight your competencies.
How important is the covering email or relevant part of the form? It is a crucial part of your application! Applicants tend to spend hours preparing CVs, but just put one line in the covering email. The covering email is an essential opportunity to tell the recruiter how your qualifications and skills match to those that they are looking for. Be clear and concise and tell them that you can do the job. The recruiter wants nothing more than to find the right person and if you tell them you are, it will really help!
Do you proofread and spell check your application? Ask someone else to check it over, or use the Grammarly plugin, which automatically checks spelling and grammar.
What is your email address? Check the details you are inputting in the application forms. The team at GlosJobs.co.uk often get notified of applications with incorrect email addresses typed in. You might be using .com instead of .co.uk or vice versa.
In what format do you send your CV? Save your CV as a pdf. Then the recruiter will see it exactly the same as you can. If you use .doc or .rtf files, then the formatting might go awry on their systems.
How do you name your CV files? Use a sensible file name, like Fred Bloggs CV rather than CV or CV Final, which do not identify it as your CV.
Focus
Are you using the scattergun approach? Focus on sending a small number of relevant applications that are good quality rather than sending more lower quality applications.
Do you target each application? Either have more than one copy of your CV to target different roles for which you are applying, or personalise your CV for each application.
What sort of research do you do? Make sure the company is somewhere you would like to work. Often the advert says as much about the company culture and organisation as it does the role. Always research before you go for an interview and arrive armed with some questions.
Who can help?
Who is in your network? Let your friends, family and contacts know you are looking for work or a new job and what sort of role.
Are there any events coming up? Sign up for the GlosJobs.co.uk Monday newsletter as lots of Gloucestershire job fairs and careers events are featured.
Is there any free help available? Yes! the National Careers Service help with job hunting, CVs, cover letters and more.
What about training? It is well worth contacting training providers such as Gloucestershire College, who have a host of training and courses available to enhance your skills as well as helping you to look for work.
And recruitment agencies? Look on GlosJobs for agencies that have the sort of roles you are interested in, but maybe not the exact role you are after, register with them to make sure you get put forward for roles as soon as they come in.
How to get the most out of GlosJobs.co.uk
Brand new from www.GlosJobs.co.uk, you can receive the latest jobs to your email inbox at 5.30pm every day. Sign up for the Daily Job Email.
Receive latest jobs and news to your inbox? Sign up to receive our Monday newsletter here.
Do you bookmark pages? Save the pages that you are most interested in. Visit the New and Featured Jobs page daily and bookmark it, so you can see all the new adverts uploaded yesterday. Or save the category page for the jobs you want to apply for onto your phone home screen.
Do you want to apply by company rather than role? Visit the Jobs By Company page and sort by letter.
Want to work in a particular town? Narrow by Location on any list page in the top right-hand corner. You can choose from Cheltenham, Cirencester, Forest of Dean, Gloucester, North Cotswolds, Stroud and Tewkesbury.
Thinking about voluntary work? Visit the voluntary section on GlosJobs.co.uk to get experience while you are looking for a paid role.
And finally - Fancy winning some cash? Every week our sister website www.glos.info chooses one of their newsletter subscribers to win a cash prize, which rolls over from week to week. If you want to receive news, events, offers and competitions then sign up for the www.glos.info newsletter here.
If you want to know any more about www.GlosJobs.co.uk and what we do, please contact us on office@glosjobs.co.uk.
Be the First to Apply for Jobs Like This

Newsletter
To sign up up for GlosJobs weekly newsletter, please click here.